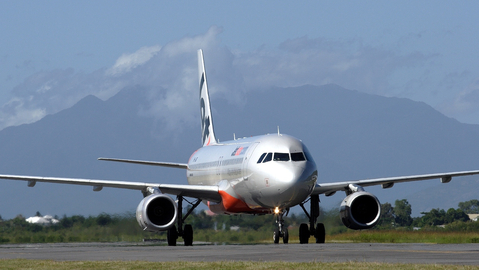 Tracey Bond flies on Jetstar JQ129, Auckland to Rarotonga.
By Tracey Bond
The plane: A320 - this was the first time in 10 years a new airline has flown to the Cook Islands. Jetstar hopes it will make the route more affordable and encourage tourists to spend more money in the actual islands rather than on the airfare.
Price: Regular one-way fares from Auckland start from $219. The airline has three flights a week.
On time: Everyone was on board early for this inaugural flight. It takes three hours and 30 minutes to get to Rarotonga. We arrived 15 minutes ahead of schedule.